The Genius 24 V LED lights can be used in private and in the commercial sector. Enlighten her kitchen cupboards, cabinets, wardrobes or even long dark corridors. You get a uniform, spot-free lighting with a sleek aluminum-plastic structure and high light output. The LED strips including cooling profile and the cover can be connected together easily without much effort in the do-it-yourself method. We have for you know the bars in the light colors and warm white in stock.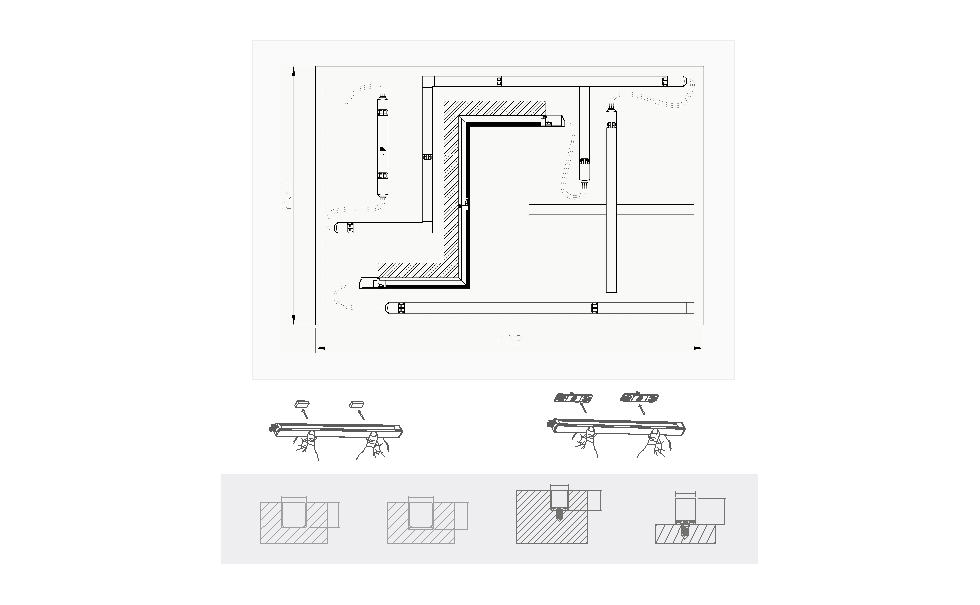 Ingenious lighting with Genius LED strips
We want our lighting in homes and businesses not only fulfill expediency, but nowadays also have no small claim to aesthetic design. Our Genius LED bars serve both aspects. So you can ensure good lighting in the kitchen in the closets and under wall cabinets, wardrobes, long dark hallways. They are also suitable for shelves to here to gain a better overview as well as for display cases that should draw a special attention.
course, you can also as ceiling lighting, whether used as a direct or indirect light source. You want a seamless all-round illumination for your project? . Then you can buy for the right and left corner joints with us
The Genius light bars offer the following advantages:
No wiring structure
seamless illumination
< li> slim, compact, flowing
a brilliant clip design for easy assembly, patented design
uniform brightness in the long run with one-sided power supply
and like all our LED products best performance and long life and energy efficiency
Any questions? Then we will of course be for questions and advice from Monday to Friday in our business time.